Brighter Gates in short
We are a technology company that supports all types of organizations in recruitment, marketing, and digital transformation. We've come a long way since starting with just two people and a single website for academic job seekers in 2017.
Today, we have expanded to over 60 brands that support recruitment and digital marketing. But our journey is far from over, as we continue to grow and evolve. Our ultimate goal is to create a simple, efficient, and sustainable world. And with every passing day, we are getting closer to achieving that goal.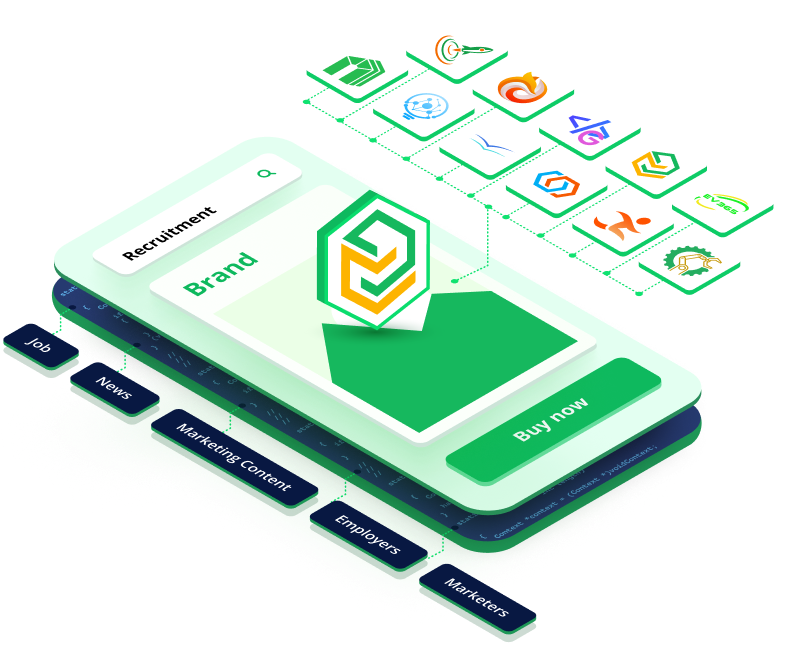 Brands and more on our ecosystem
We don't just solve problems, we create ecosystems that drive sustainable business growth.
+3000
Clients and Partners
Simple
We believe in keeping things clear and straightforward, we strive to make our solutions easy to understand and use.
Efficient
We strive to minimize waste and optimize the use of resources, in order to provide the best possible results for our customers.
Sustainable
We are committed to minimizing our impact on the environment, promoting social responsibility and creating long-term value for our stakeholders.