Digital Marketing
Build Brand Recognition as an Industry Leader and Increase Profitability.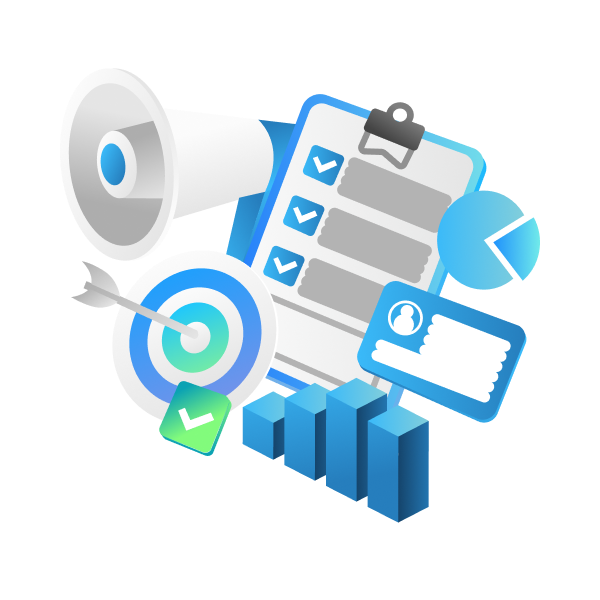 Search Engine Optimization (SEO)
By utilizing thorough keyword research and ethical SEO techniques, we can assist you in achieving higher organic rankings and greater visibility on search engine results. Our digital marketing team conducts in-depth keyword research, executes on-page and off-page optimization, and closely monitors your progress with the help of Google Search Console. These strategies enable us to generate high-quality leads and traffic, which in turn helps to boost conversions as part of your overall digital marketing strategy.
Link Building
Gain a consistent flow of visitors from reputable websites and boost consumer confidence. Our digital marketing agency leverages paid ads, sponsorships, and partnerships to showcase your website's content to key influencers. We use targeted guest blogging, produce unique and engaging content, create data-driven infographics, and enhance your social media presence. This approach allows us to establish quality backlinks that drive more conversions and sales.
Content Writing
The content on your website is of vital importance - it forms the basis of your SEO and is often the reason visitors come to your site. By entrusting content creation to Thrive, you can rest assured that it will be crafted with the utmost precision. Our content experts stay up-to-date with the latest industry news and trends to ensure that we abide by Google's guidelines when creating content. We craft compelling headlines, incorporate high-performing keywords, use relevant images, and structure posts for optimal readability.
Web Design & Development
Thrive designs custom websites that are optimized for mobile devices and search engines, aligning with your business goals and supporting your digital marketing efforts. Our web design team creates a visual layout that highlights key elements of your website and encourages visitors to take the desired actions. Our experts use clear and compelling calls-to-action (CTAs), avoid the use of carousels or rotating sliders, simplify form fields, and craft content tailored to your target audience.