Recruitment Marketing
We have many job boards to help employer do recruitment marketing.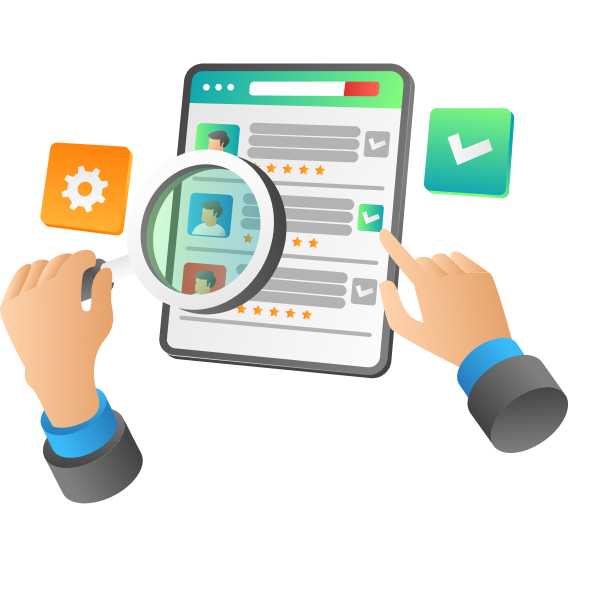 Why Brighter Gates?
Our company specializes in providing a comprehensive job posting and recruitment marketing service, with a vast network of websites and job boards in popular niches to assist companies and universities in publishing job ads and marketing content, which has been successful in helping over 3,000 companies and universities to distribute jobs and recommend the right talents to their jobs. Our service offers a flexible solution for recruiters, with both manual and automatic posting options for content strategy.
Why is it important now?
Recruitment marketing is essential for companies looking to attract and retain top talent, stay competitive and build a strong employer brand. It is a cost-effective way to reach a large pool of potential candidates, establish and promote the company's employer brand and culture, and build a talent pipeline for future job openings. With increased competition for top talent, changing candidate expectations and greater access to information, recruitment marketing helps companies stand out in the job market and communicate their employment brand and job opportunities effectively.
What is recruitment marketing?
Recruitment marketing is a strategic approach to recruiting that uses marketing techniques to promote the company's employment brand, culture, and job opportunities to attract top talent. It includes tactics such as employer branding, content marketing, social media recruiting, search engine optimization, event marketing, and employee referral programs to build a positive image of the company and effectively communicate job opportunities to the right audience.
How much does it cost?
You can select one of packages as follows:

A Single Job Post: You can go directly our brands to publish your job. The price is shown on each website.

Auto Publish Jobs: It refers to a feature that automatically publishes new job postings on your job board to other websites within 24 hours. This feature can save recruiters time and effort by eliminating the need to manually post job listings on multiple sites. With auto-publish jobs, recruiters can focus on other recruitment efforts while ensuring that their job postings are reaching a wider audience. The minimum price is 899 USD/year.

Talent Acquisition and Business Branding: This is a strategy that companies use to attract and retain top talent while also building and promoting their business brand. Talent acquisition focuses on identifying, attracting, and hiring the right people for the organization, while business branding focuses on building and promoting the company's image and reputation to attract both customers and top talent. By combining these two strategies, companies can effectively attract and retain top talent while also promoting a strong and positive image of the company.